Plan Your BIG Day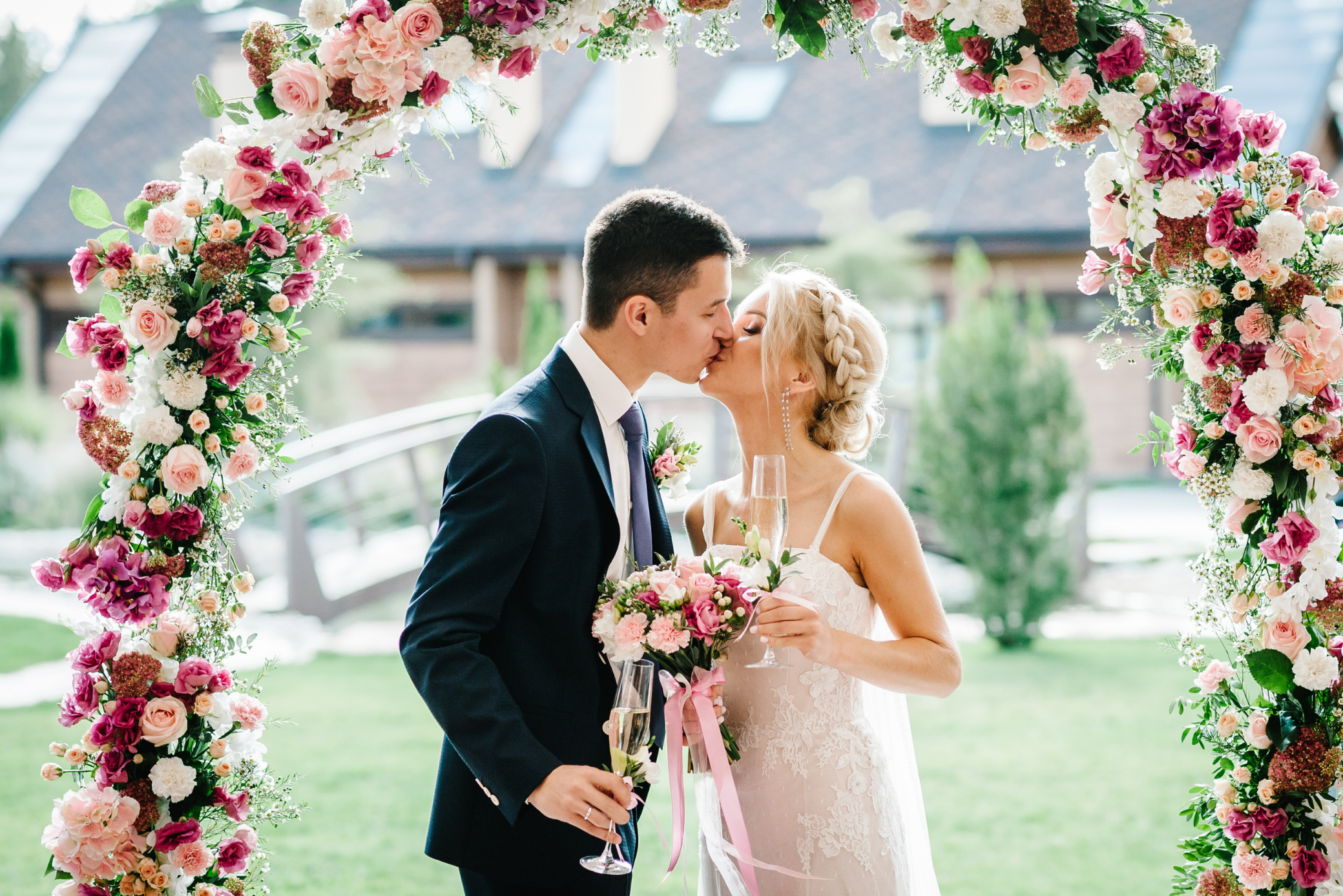 We appreciate that this will inevitably be a stressful period for any wedding whether your wedding has been rearranged or not. However, as always, we are here with some tips to try and help you in this situation. We've even found some possible silver linings to come out of all this!
Top Tips for how to plan a 2021 Wedding in the middle of Covid-19:
Use your time to create your own decorations
You might find that self-isolating or being on lockdown gives you more time on your hands. Why not try using Pinterest to help create a mood board or to teach yourself how to make your own decorations, wedding favours or invitations – use the time to your advantage.
Book your Suppliers
Due to so many weddings being postponed until 2021, suppliers are now being booked up quicker than ever. If your wedding has been rearranged, try to contact your original suppliers as quickly as you can to ensure they are still available for your new date. Alternatively, if your wedding was already originally booked for 2021 and you had your eye on your dream supplier, make sure you contact them quickly as well before their diary becomes fully booked with rearranged weddings.
Virtual Tours/video calls
Physical meetings might not be possible due to the current situation. However virtual meetings and calls are still possible. If you want to visit your venue again to gather decoration ideas, ask them if they can give you a virtual tour instead. Alternatively, some suppliers might be able to send you samples of their products to try at home before making the decision to book them i.e. cake samples, fabric samples, or they could send photos/videos of their work to you. You can test out your entire wedding from the comfort of your own sofa.
Create your own wedding website
You will probably want to keep in contact with all of your friends and family to update them with any changes to your wedding. Creating a wedding website is an easy way to update them all in one place. You could even include a feature to video chat with your friends and family and also potentially your suppliers – we have a great contact for Web Design www.10digital.co.uk if you want a hand with setting your website up.
Follow Hair/Make-Up Tutorials
Make up or hair trials might not be possible if you are in isolation. Try following different make-up artist's or hair dresser's social media pages or their websites to see if they do tutorial videos to help you figure out what hair or make up style you would like on your day.
Potential change of wedding season
If you have had to rearrange your wedding date, your new date might take place in a new season of the year than what you had originally planned. This could mean that you might want to reconsider your colour scheme or food choices. Also with covid-19 restrictions that are changing all the time you might have to look at a change of activities from planning that large outdoor celebration to something more intimate and keeping within the covid-19 government guidelines of course.
More time to save
The average price of a UK wedding costs between £20,000 and £30,000 (according to Money Supermarket research) and that big day can have quite a financial impact on the married couple as they start their new lives together. Thankfully there are many credit unions that are offering low interest loans and savings accounts that can help towards affording that "big day" and with their responsible and ethical lending policy you can be assured that you won't be paying extortionate interest rates
Many credit unions are offering wedding loans that can be taken out individually or as a joint loan. Every wedding loan is a personalised package based on your requirements and circumstances where you can borrow between £500 and £30,000 for over 6 to 60 months with interest rates from 3.9% APR (14.9% APR representative), no admin charges, no set up fees and no early repayment penalties. Furthermore, you can save as you pay back your loan, leaving a small nest egg following loan completion.
If you aren't looking for a loan, credit unions are offering a number of fully insured saving accounts which are perfect if you are looking to save for your big day. With wedding saving accounts you can save by direct debit (weekly or monthly), make extra deposits paid by cheque or debit card and you can transfer your savings into your bank. Furthermore, if you are member of a credit union's employer's scheme, you can save direct from your salary.
Reprinting Invitations
You may need to consider if you had already had your save the dates or invitations made with your original date on, they might need to be reprinted with your new date on.
Updated Guest List
If your rearranged date isn't for another year, you may need to consider that your guest list and therefore your table plan may need to be updated. Due to government restrictions its worth keeping an eye out to establish what are the legal number of attendees that you can have for your wedding. By doing so you'll manage expectations and ensure that you're catering for the correct number of guests.
Dress/Suit Fittings
If you have already found your dress/bridesmaids dresses or suits, then you might need another fitting closer to your new wedding date to make room for any necessary alterations.